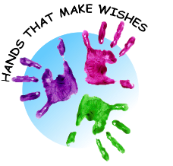 Testimonials
"Thank You very much for your Peppa Pig lookalike mascot. She really finished the party off :) We would definitely recommend Hands That Make Wishes Mascot hire."
Sarah, Lyndsey & Faye
"We hired Hands That Make Wishes for our sons birthday and she was absolutely fantastic. If you are thinking about hiring then think no further! X"
Sarah and Lyndsey
"My Husband and I employed Sarah's Face Painting skills for our Daughters Christening, also her 3rd and 4th Birthday Party's and would like to express our appreciation for these events which have been remembered continuously. Even the "shy children" you handled beautifully much to parents admiration!! And you certainly had a few strange requests which you delt with and made fun!! With many thanks, see you at the next one!"
Jill, Mark & Eloise Lowther.
"After being recommended to use Hands that Make Wishes by a friend, my girlfriend and I had our faces painted for Halloween. At really short notice Sarah agreed to paint our faces even after she finished work, what a fantastic job she did. My girlfriend was a cat and I was the grim reaper, everyone at the party said how good we looked, we felt really good, it made our night and the paint stayed on all night. We would highly recommend Sarah she made us feel welcome, we will definitely use her again."
Gary and Janet
"Excellent face painter, the children looked amazing! Sarah's designs were very high quality and finished to a high standard. Sarah was very friendly with the children and spoke to them all to see what they were wanting before she started. I would recommend Sarah's Hands that make wishes face painting and definitely use her at our Toddler parties again."
Mel Astin, Family Support Worker
"Fantastic service great facepainting, most importantly the kids loved it and its the 3rd time I have had them cater for my daughters party. Also they were happy to cater for children not able to have face paint, ie. to do on the hand or arm. I would use again and recommend to all."
Angela Jackson